Underfloor Heating, based in Eastbourne
Offering our underfloor heating installation service across Eastbourne, Lewes, Ringmer and the surrounding areas.

Jump To:
Looking to install underfloor heating in your home? Local to Eastbourne? Our underfloor fitters, here at DC Heating & Plumbing are on hand! If you would like to know more information about our underfloor heating services, give us a call on 07725 520980 or check out our contact details down below.
(Got a specific question? Check out our Underfloor Heating FAQs)
Types of underfloor heating
Not only is it the most efficient way of heating your home, but it has also become very popular over the years and comes in two different types, this includes water and electric underfloor heating.
Water Underfloor Heating
Water underfloor heating users the hot water that is created by your boiler and pumps it through a series of pipes. They are a little bit more expensive when compared to electric underfloor heating, but are highly energy-efficient and require little to no maintenance.
Electric Underfloor Heating
Electric underfloor heating uses heating mats or coils, which is powered by the mains electricity supply. It is also connected to a thermostat, which allows you to take full control over your heating.
The type of electric flooring you choose to have installed is entirely dependant on your needs and requirements. If you would like to get our professional advice simply get in touch by viewing our contact details down below.
(Learn More: Types of Underfloor Heating Systems)
Our underfloor heating installation service
Whether you are looking to install underfloor heating in one room in particular, whether it's a bathroom, a kitchen or you simply want to install it in a couple of rooms, we're here to provide a competitive quote and a great service.
Our professional and reliable heating engineers are with you every step of the way, from guiding you through choosing the right type of flooring for you and your home to installation. We have completed many underfloor heating installation projects and you can browse through them by heading over to our gallery page.
Fully Trained and Qualified Installers
Our engineers are Gas Safe registered and fully trained to install underfloor heating so you can have peace of mind that you're in safe hands. You will also glad to know that we are BPEC Qualified underfloor heating engineers, so you can be assured that you are in safe hands with us.
We ensure all work is completed to the highest standards and meets your requirements, this is something highly appreciated by our customers across Eastbourne, Lewes, Ringmer and the surrounding areas, do not just take our word for it, visit the reviews page to read through some of their reviews.
Call us on 07725 520980 for more information on our underfloor heating service offered throughout Eastbourne.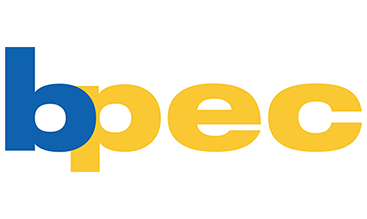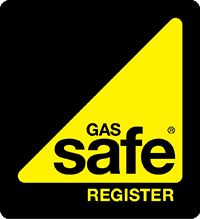 What are the benefits of installing underfloor heating?
There are many benefits to installing underfloor heating in your home, many of which are noticeable straight away after its installation. Here are a few of the most important benefits of installing underfloor heating in your home...
No more unsightly radiators
All of the pipework for your underfloor heating is hidden away and you can finally say goodbye to your radiators.
Evenly heat your room
Radiators heat the area closest to them, leaving the other side of the room feeling cold and uncomfortable. This falls in comparison to underfloor heating which heats the room evenly using radiant heat.
Your rooms feel warmer, quicker
Underfloor heating uses radiant heat, which focuses on heating the objects in the room, rather than the air, as is the case with convection heat (used by radiators).
Underfloor heating is energy efficient
Radiant heat lasts longer than the conventional heat you are used to. You can switch your heating off to save yourself some extra money, while still feeling the heat in the room for hours after.
If you're ready to take advantage of the above benefits, we'd love to hear from you soon.
(MORE: Benefits of Underfloor Heating)
What flooring do I need for Underfloor Heating?
People often assume that you need to have a special type of flooring in order to be able to install underfloor heating. However, this is not the case because underfloor heating can be installed under a variety of flooring. Some of the types of flooring you can install underfloor heating includes:
Carpet
Vinyl
Tiles and Stones
Wood
And more! If you would like to discuss your options with us, our highly trained and qualified underfloor installers will be happy to help! We offer a free underfloor heating quote to all of our customers across Ringmer, Lewes, Eastbourne and the surrounding areas.


Looking to install underfloor heating in Eastbourne?
We offer our underfloor heating services across Eastbourne, Lewes and Ringmer, so you're never too far away from our services. Our Gas Safe engineers are fully qualified, offer a professional service and are way ahead of the competition, so why look anywhere else for your underfloor heating needs?
To get in touch with our team of gas engineers today, give us a call on 07725 520980, fill out the handy contact form on our website or email us at info@dcaheatingplumbing.co.uk and we will get back to you as soon as we can.
We hope you choose DCA Heating & Plumbing for any underfloor heating installation services that you may require.